Features
Apple Pay now supports Paysera Visa!
December 2020 • 3 min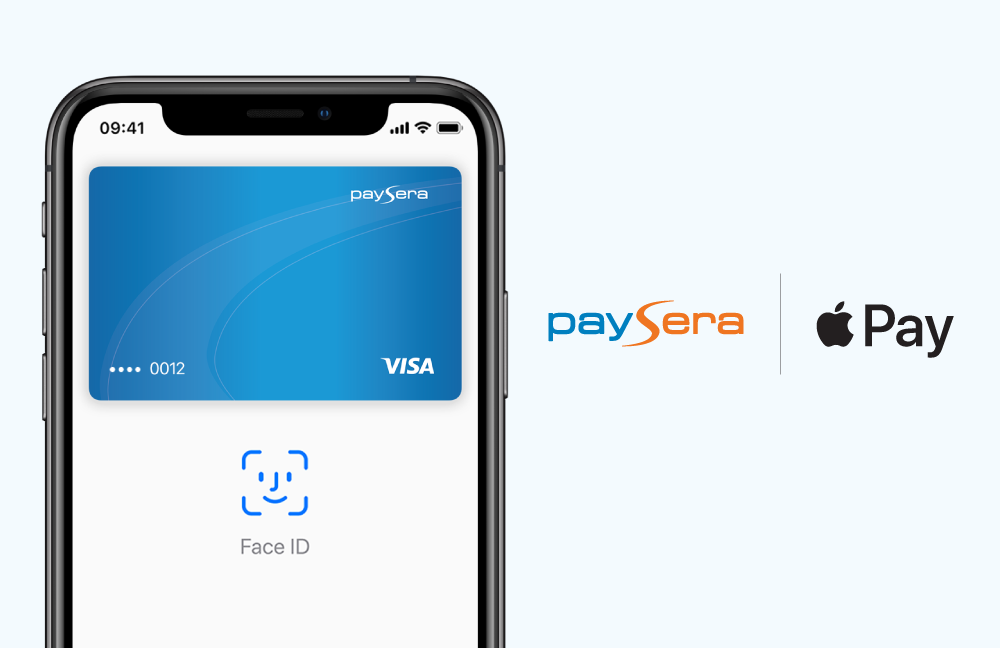 Good news for all the Apple fans out there – Paysera Visa cards are now compatible with Apple Pay. For a long time, it was one of the most common requests from our customers, and we could no longer ignore it. For those that already know what to do – probably the title was enough to get you started. For others – keep on reading.
Why use Apple Pay?
💸 Cashless. Now more than ever, Apple Pay is the better way to pay with your Paysera card. It's contactless, safe, and easy. And it keeps you from having to touch buttons or handle cash when you're out getting what you need. We probably don't need to remind you why that is so important in 2020.
🔐 Secure. It protects not only you from getting all those germs from cash transactions, but also your information. When you make a purchase, Apple Pay uses a device-specific number and a unique transaction code. Your full card number is never stored on your device or on Apple servers, and it can't be shared with merchants. Apple Pay doesn't keep transaction information that can be traced back to you, ensuring all purchases are private.
🚀 Fast. What's worse than holding up a long queue while looking for your wallet deep at the bottom of that trendy roll-top bag you just got… No need for that. Your phone is always with you. Moreover, Apple Pay also makes paying online faster – simply select Apple Pay at checkout and complete the payment using Face ID or Touch ID.
📲 Easy. If you've never made a contactless payment with Apple Pay, it's easy to set up. On your iPhone, open the Apple Wallet app, tap the "+" sign in the top right and follow the simple instructions. You can also set up your Apple Watch to pay with Apple Pay, using the Apple Watch app on your iPhone.
How to get started?
You can add your card to Apple Pay via the Wallet app or straight from the Paysera app. When doing it from the Paysera app just go to Cards and you will see a Wallet app icon by the cards that are not added to Apple Pay. Tap on it and follow the instructions.
Otherwise, you can do it via the Wallet app.
On iPhone, open the Wallet app, and tap the "+" sign.
For Apple Watch, open the Apple Watch app on your iPhone and select "Wallet & Apple Pay", then tap "Add Credit or Debit Card".
On iPad, go to Settings, open "Wallet & Apple Pay", and select "Add Credit or Debit Card".
On MacBook Pro with Touch ID, go to System Preferences, select "Wallet & Apple Pay", then tap the "+" sign to add a card.
Mobile payments are the new cards
Payment cards were introduced in the early 20th century, and some people and marketplaces, especially in developing countries, still stick to cash. Well, not for long. Mobile payments are indeed the next step up – allowing you to do everything that payment cards do and more.
It's more than just your money in one place - it is always on you, you don't need to enter a PIN, flash your card in public, fear losing it and someone using it instead of you, etc.
Although Apple Pay entered the international market quite recently, it is already on track to account for 10% of all global card transactions. So if you are into tech and innovative and forward-thinking decisions – look no further. But we probably don't even need to mention it.